$B$=$NB>$N893Z4o(J
Other Stringed Instruments

---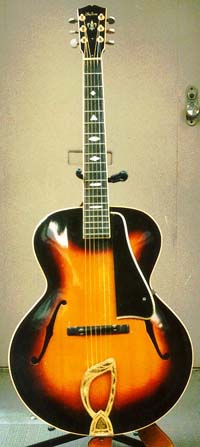 Guitar:Gibson L7 1934.
Although this guitar is not in collectable condition,
it sounds just like the Original Carter Family.
Or, for Japanese babyboomers, sounds like "Kashimashi Musume".

---
Mandolins:Gibson F4 c.1913 (right)
$B!!!!!!!!!!!!(JGibson A3 c.1914 (left)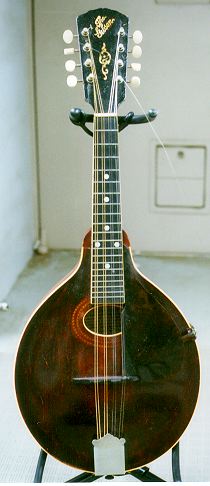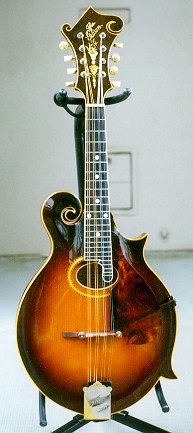 ---
Gibson A-1 c.1914 and Vega Cylinder-back c.1920s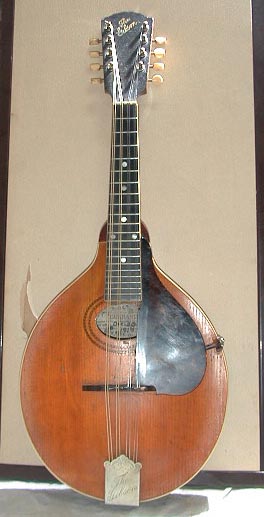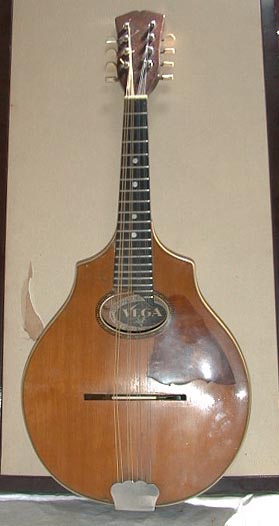 Where the name "Cylinder-back" came from is obvious from this point of view.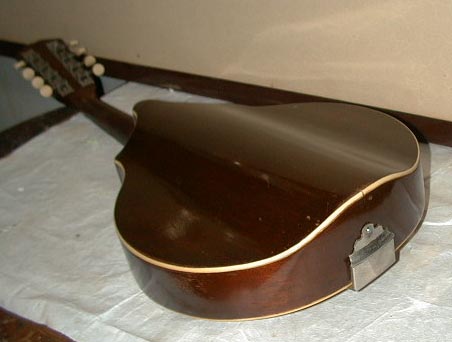 ---
Appalachian Dulcimers:

One on the right is made by Magic mountain Workshop in the late '60s
On the left is made by Doc Stuckle of PeeWee, Ky.in the late '70s.

---
Don't I play fiddle?Yes, just a bit.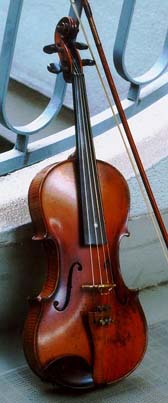 Here's the fiddle I play. It's belonged to an "enkashi",
a broadside singer popular in Meiji and Taisho era in Japan.
He played fiddle and sang topical and political song
on the street and sold song sheets.